Back To Our Services
Having problems with your garage door track or cables? Our expert technicians can do all the necessary adjustments to make sure your hardware looks fine and safe to use. These garage issues require the skills of trained professionals. Our "Garage Door Repair Westwood" is committed to your safety and we are more than willing to extend our service to you anytime. We are your reliable garage partner.
Common problems and efficient solutions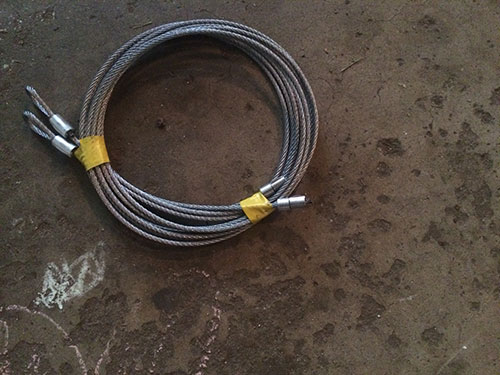 Garage doors may become off-track, which is a common problem. One of the main reasons why this happens is when the garage door cable breaks, which is inevitable after years of use. Since the door is used often, daily wear and tear leads the cables to loosen up or break. Older door models may also come off track when there is an obstruction in the path or if it was hit by a powerful force. It is best not to attempt to move it yourself since the springs and cables are under extreme tension and may cause serious danger.
Our company can help fix your garage cable and tracks regardless of the condition. We can reinstall cables of custom length and models. We also do bent garage door track repair. We take pride in our technicians who have years of experience and extensive training to boast.Our staff can easily diagnose the problem and provide efficient solution. No issue is too big or small for us. We also have a wide range of garage door parts available so there is no need to look elsewhere.
We combine expert skills with unmatched customer service. Expect our polite representative to come on time, making sure everything is done efficiently. Furthermore, we can work on garage doors of varied types and brands to leave you worry-free throughout the transaction.
Never compromise on your family's safety and security, trust only a reputable repair company. Contact us now and we will be privileged to be of service to you.
Back To Our Services